The phrase mobile commerce was originally coined in 1997 to mean "the delivery of electronic commerce capabilities directly into the consumer's hand, anywhere, via wireless technology. "Many choose to think of Mobile Commerce as meaning "a retail outlet in your customer's pocket".
According to BI Intelligence[2] in January 2013, 29% of mobile users have now made a purchase with their phones. Walmart estimated[3] that 40% of all visits to their internet shopping site in December 2012 was from a mobile device. Bank of America predicts[4] $67.1 billion in purchases will be made from mobile devices by European and U.S. shoppers in 2015. Mobile retailers in UK alone are expected to increase revenues up to 31% in FY 2013–14.
Website Ping List and XML-RPC Generator
If you're using blog or website, it's easy to add in blog pinging services and forget about the whole process. But, what if you need to ping those services for a blog constructed outside of blog? This tutorial will answer that question for you.
What is Blog Pinging?
Five things to keep in mind when considering using Docker for your mission-critical applications.
Reading online posts and news items1 about Docker can give you the impression that Docker is inherently insecure and not ready for production use. While you certainly need to be aware of issues related to using containers safely, containers, if used properly, can provide a more secure and efficient system than using virtual machines (VMs) or bare metal alone.
Windows won't allow you to modify files that open programs have locked. if you try to delete a file and see a message that it's open in a program, you'll have to unlock the file (or close the program).
Open source ecommerce platforms offer businesses an inexpensive and customizable option for launching an online store. Many of open source platforms also have active support communities and scalability, for growth.
Ecommerce is expanding rapidly, with sales expected to reach $5 TRILLION this year. New platforms are constantly evolving to meet the needs of retailers entering this space.
You have a product that you're excited to begin selling on the internet. You've poured your heart and soul into this product and are passionate about getting it to as many people as possible. In fact, you're so passionate that you've spent almost all your money developing it, leaving you almost no excess budget.
1. Classified Ads CMS — Quickad
Quickad Classified Ads Php Script is Premium Classified Php Script with fully responsive Material & Classic design. Built to be beautiful, fast and powerful. One click setup User can easily setup this theme and easy to use and customized.
You can use your Yahoo Mail account also to send emails from a client like Thunderbird or Outlook, employing Yahoo's own SMTP server.
The setup process is extremely easy. You just need to open the configuration window:
Average prices have been tumbling toward $2 a gallon in the United States, and many places around the country are already paying less than that.
Still, local prices can vary by a quarter per gallon -- that's about $4 per fill-up.
If you're looking for the absolute best price, there are dozens of apps that can save you money at the pump. But each has pros and cons.
Here are five of the best.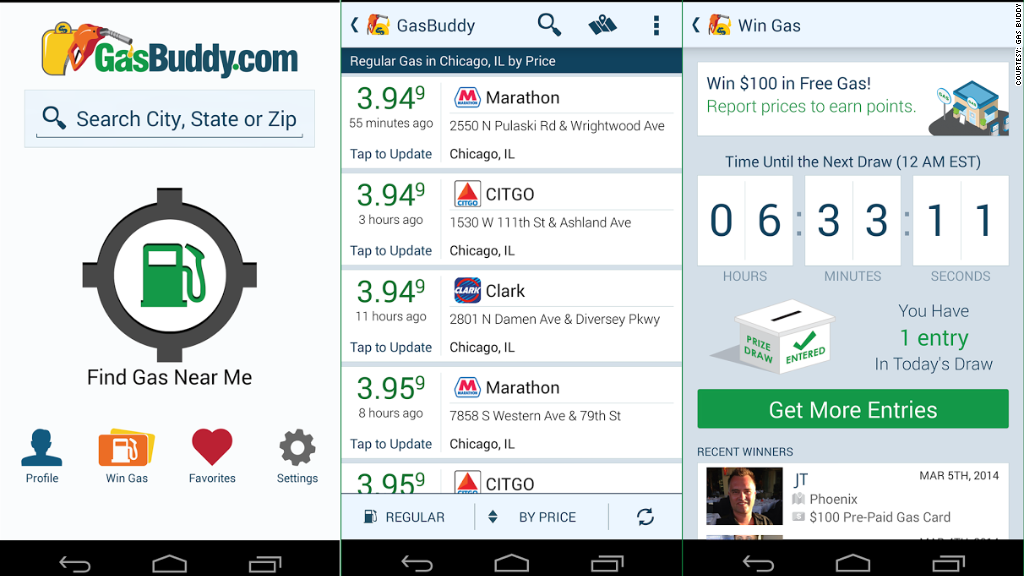 Adhere is a comprehensive mobile advertising platform. The Adhere Ad Server and the Adhere User Profiles Server are offered open source and are posted on sourceforge
For container security, you'll find plenty of open-source tools that can help prevent another debacle like the one at Tesla, which suffered a Kubernetes cluster breach. But container security is still tricky, so you need to know which utilities to add to your arsenal.
This article explains how to copy and paste a website address (URL) when you are using the Chrome browser on an Android smartphone.
Copy and paste on an Android phone
What makes your business a top business? According to a new report from the IBM Institute for Business Value, it could be how well your company implements social business.
In "The Business of Social Business," authors James Cortada, Eric Lesser and Peter Korsten argue that social is no longer "simply a 'sandbox' for the under-30 generation." Merely developing and deploying the technology isn't enough.
When thinking about some of humanity's greatest inventions, the World Wide Web is surely somewhere on that list. Technology and the Internet have given us innovations that expand the human intellect and almost always have creative, expressive, and even moral implications that have shaped our lives in ways even yet defined.
Social networks! The first thing that would come to your mind when you hear this word would be 'Facebook,' right? A social network isn't just a platform to interact; it is beyond that. We are so acquainted with social media that at times we cannot function without it.While developing social network sites, it is important to have deep knowledge of PHP, MySQL, and Linux. But what if you don't? Can this stop you? No! Also designing and building a social network is a tedious job and success ratios are very less. Then how to make a social networking site? To develop an efficiently running network with wide functionality, you would need tools. Open source social network development platforms are available with some pre-defined tools that would provide you flexibility to customize and build an efficient website.
Misconfigured or default configuration on web servers may lead to a number of issues that might aid malicious hackers craft a hack attack. One common web server issue is directory listing. Many leave it enabled by mistake, thus creating an information disclosure issue because they are allowing everyone to see all the files and directories on the website.
This article explains what is directory listing and how to:
Social networking sites like Facebook, Twitter, Google+, MySpace, and LinkedIn have taken off. They are now among the top sites visited among the entire World Wide Web. As you might have guessed, the open source community has some involvement in the social networking space.
Webcams are a fascinating enigma of the internet. They are an intrusion into people's homes and personal lives initiated by the people themselves. They want to be watched and they want you to watch them, and lots of people do watch them.
Get the help you need for your children, pets, elderly parents, home and lifestyle on smartphone app. Making it easier to find better care for your whole family smartphone app. Contact to DVMS.
WATERLOO, ONTARIO--(Marketwired - June 28, 2013) - Research In Motion Limited (doing business as BlackBerry) (NASDAQ:BBRY)(TSX:BB), a world leader in the mobile communications market, today reported first quarter results for the three months ended June 1, 2013 (all figures in U.S. dollars and U.S. GAAP, except where otherwise indicated).
POP and SMTP are the two protocols which take care of the email flow (send and receive respectively) on the internet.
SMTP ("Simple Mail Transfer Protocol") is used for sending and delivering from a client to a server via port 25: it's the outgoing server. On the contrary, POP ("Post Office Protocol") allows the user to pick up the message and download it into his own inbox: it's the incoming server. The latest version of the Post Office Protocol is named POP3, and it's been used since 1996; it uses port 110.
To set up a mail client it's necessary to configure both SMTP and POP providing their settings. Here's an example with Mozilla Thunderbird ("Outgoing server" item, selected from "Account settings" in the "Tools" menu):
If your printer is Cloud Ready, follow your manufacturer's provided instructions or see setting up your Cloud Ready printer.
Webmail services like Hotmail are great to check your email account online: but you might want to access your inbox from a desktop software like Mozilla Thunderbird or Microsoft Outlook. In fact, a mail client can be handier and generally provides more tools for your account management.
Lots of people become victims of criminals who scan their card information using special devices (skimming) and then steal their money. Today, even when you use your card at stores or restaurants, you can fall into a trap.
What are the SMTP settings of Gmail? That's an easy question.
Gmail is a fantastic webmail application, but some people find it handier to access their own inbox from an email client like Thunderbird or Outlook: to do that it's necessary to configure its outgoing server entering the right settings.
First, open the mail software's configuration panel: